Examples of Working Hunter and Portable Cross Country Fences
Completed during The Great Pause of 2020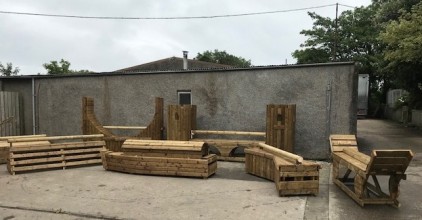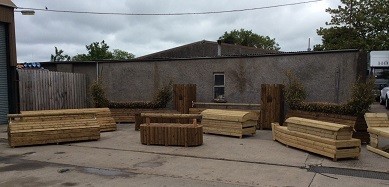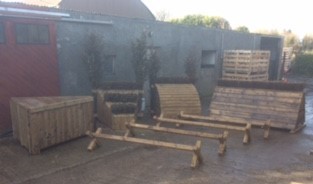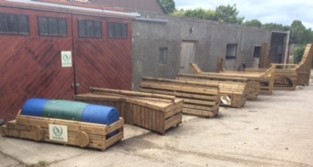 Co Antrim order just completed.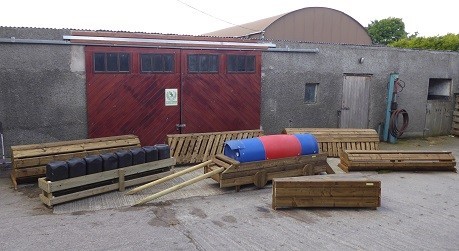 Another Co Down order which includes our latest fence a Gypsy Caravan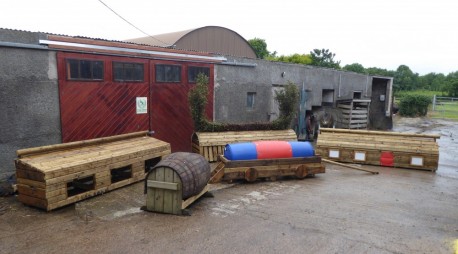 New order completed for Co Down and more to come.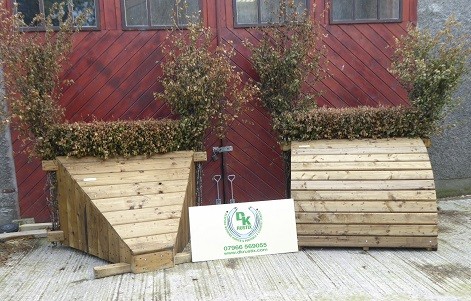 Order completed and delivered to Westport - June 2017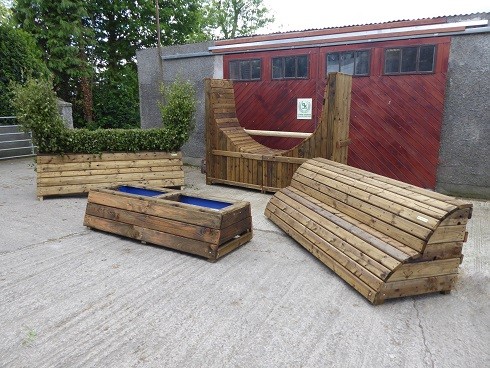 Here is a compilation made up from fences from two different orders.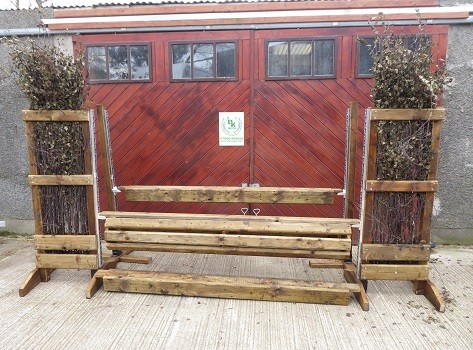 Second order for East Donegal.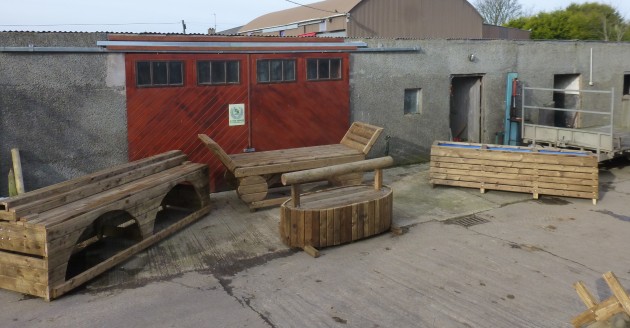 Local Equestrian Centre order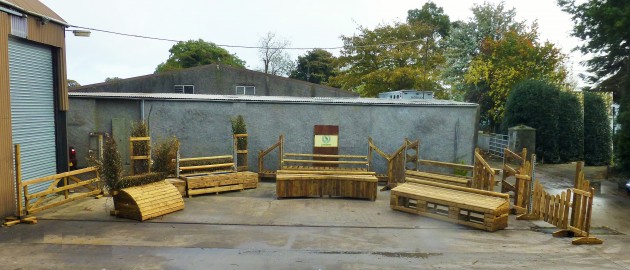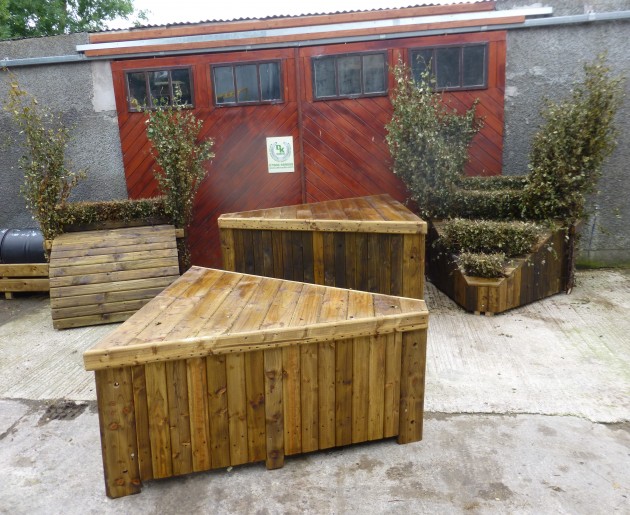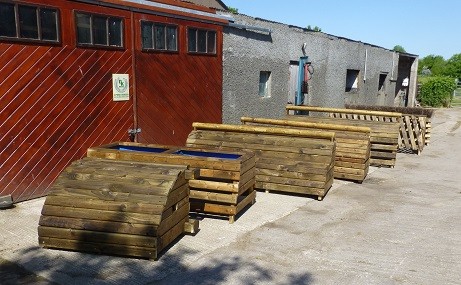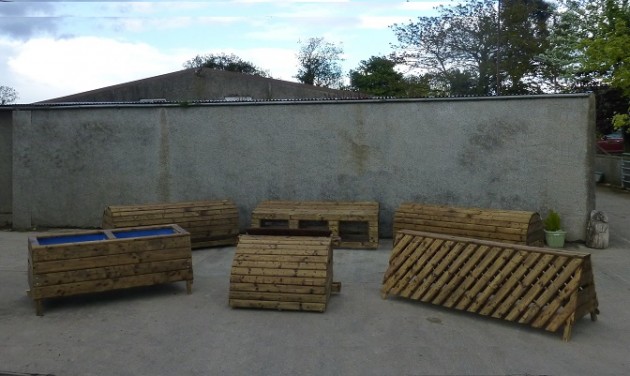 Latest order ready for collection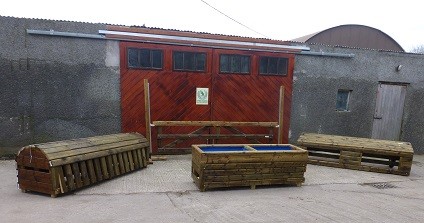 More fences for local Equestrian Centre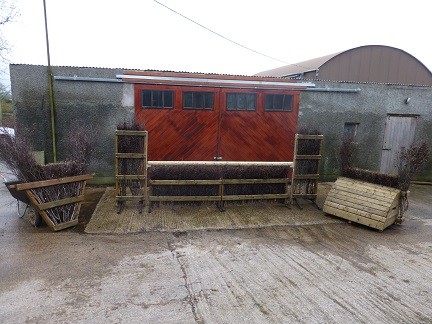 Order completed for Mrs Edgar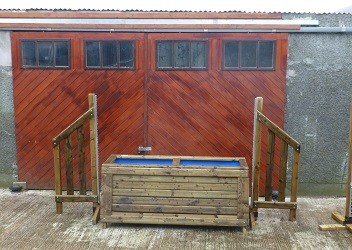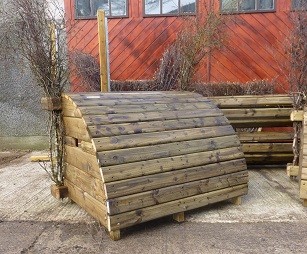 Little and large rolltop fences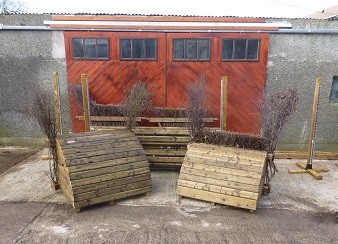 January 2016 order completed and in action at Armagh Equestrian Centre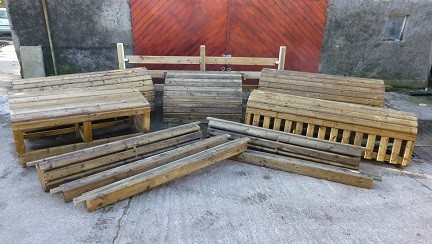 Some stronger fences for a private client competing at semi-professional level. December 2015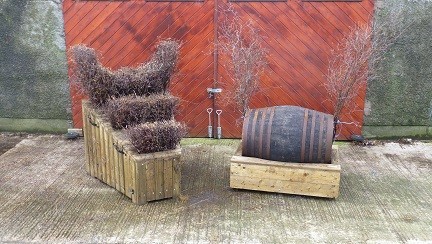 Final delivery for Castle Leslie to complete their order. This will make an amazing course for their clients competing over these fences. Good luck to all visitors enjoying the facilities at Castle Leslie.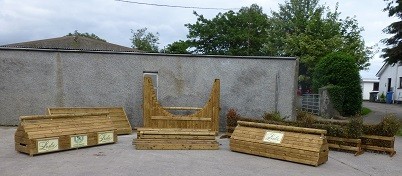 Next delivery for Castle Leslie July 2015. This will be an exciting cross country course when it's finished. More fences due in August.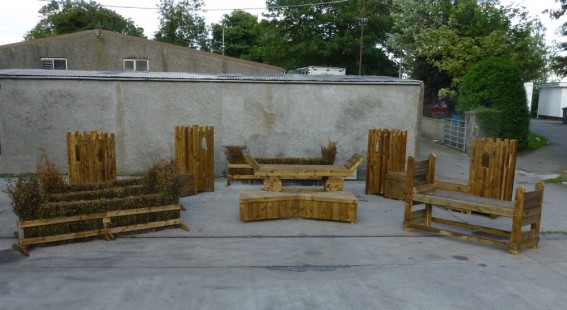 Castle Leslie's second delivery in June 2015.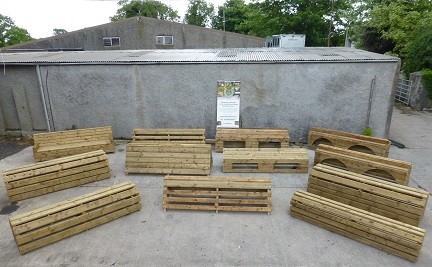 Castle Leslie, Co Monaghan, first part of their order complete and ready for delivery.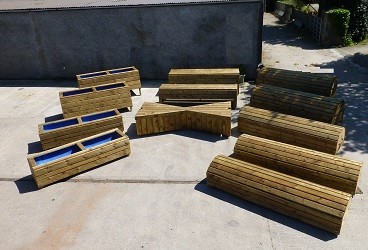 Seskinore taking delivery of fences June 2015.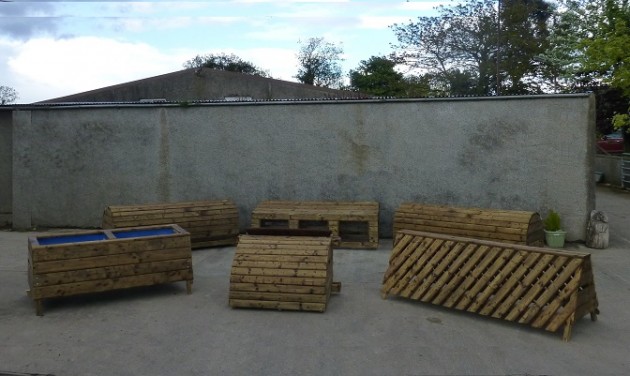 Order for Equestrian Centre in Bangor May 2015

Delivered in Co Antrim for Valentines day.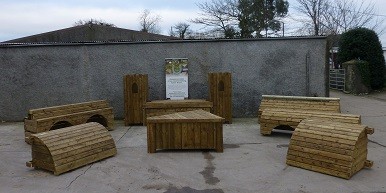 Some orders for Christmas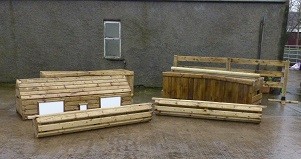 Just completed order for Cavan Equestrain Centre.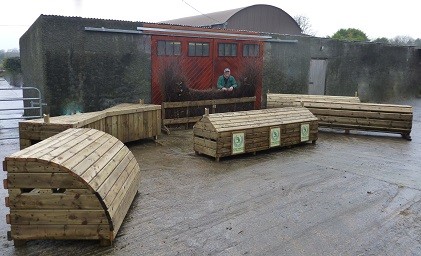 Order for new equestrian centre near Dungannon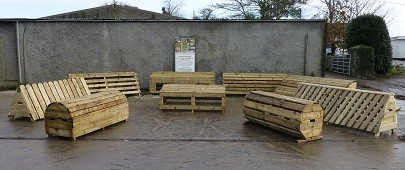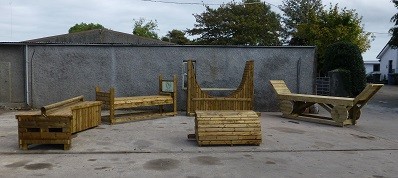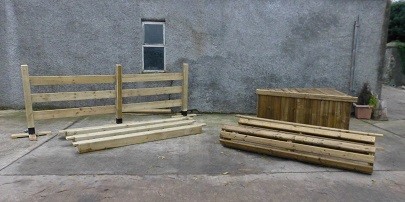 Ballinteggart Garden Furniture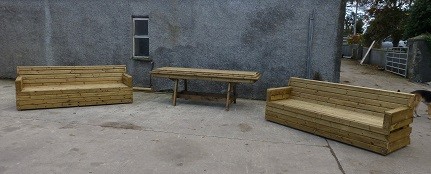 Large order for the new cross country course at Clonlara Equestrian Centre, Limerick. September 2014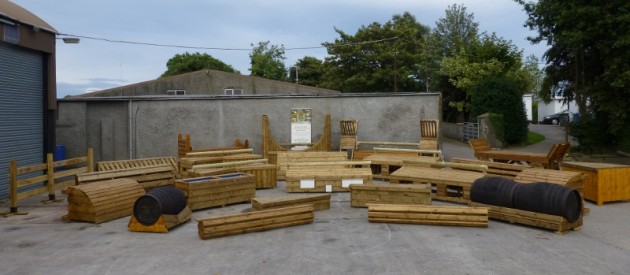 Order for a Riding Club used for their working hunter classes at their annual show July 2014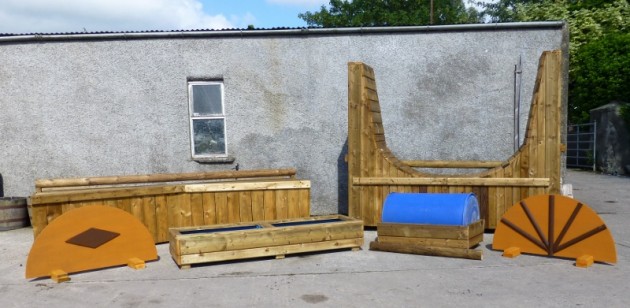 County Down Pony Club April 2014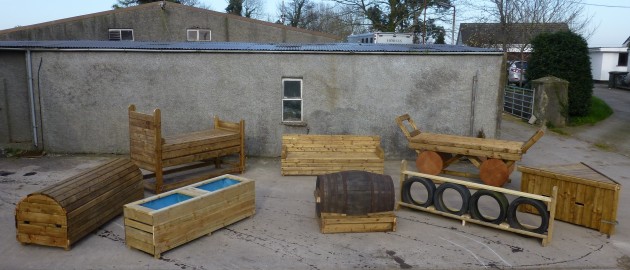 Castle Leslie Order February 2014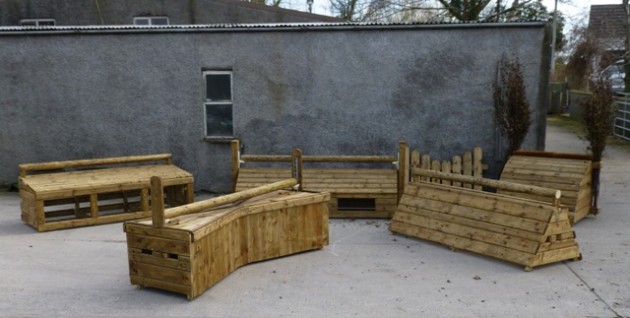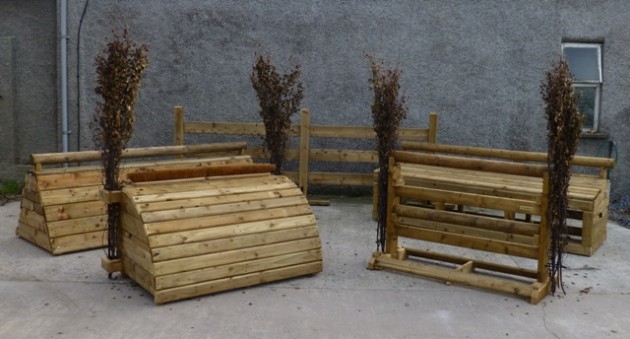 Order completed for Co Down Equestrian Centre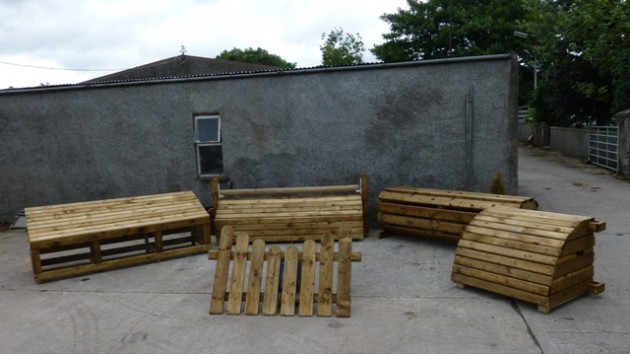 Some fences for a Riding Club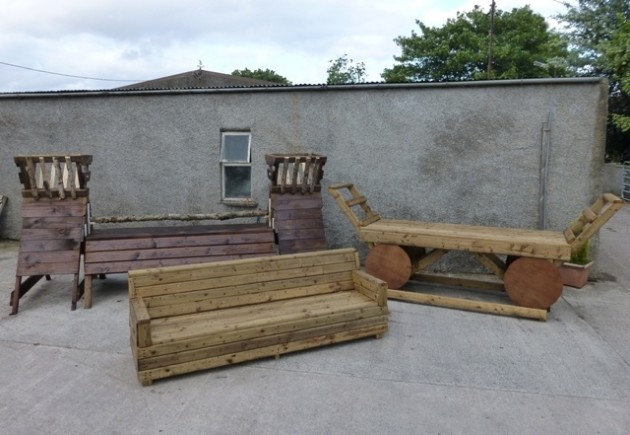 Part of the order for Co Down Equestrian Centre.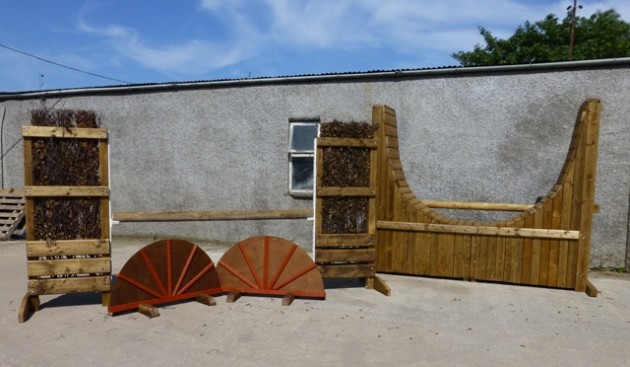 More fences for Co Down Equestrian Centre.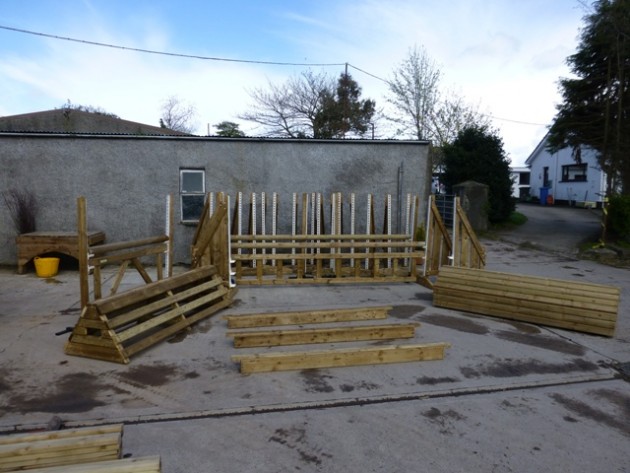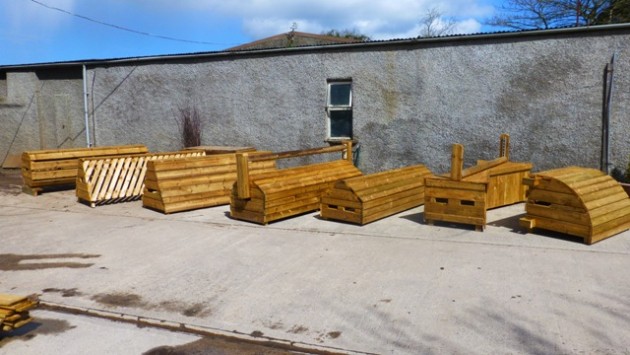 Part of the order for a livery yard.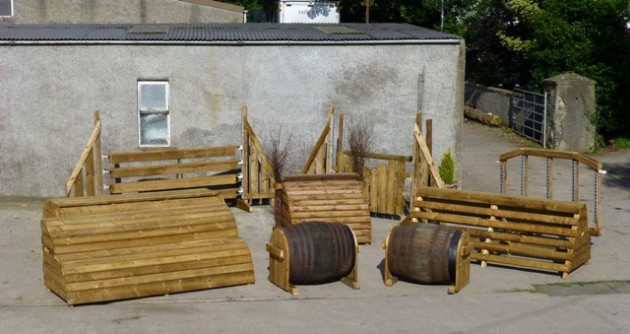 Our stand at Balmoral show with some interested customers talking with David.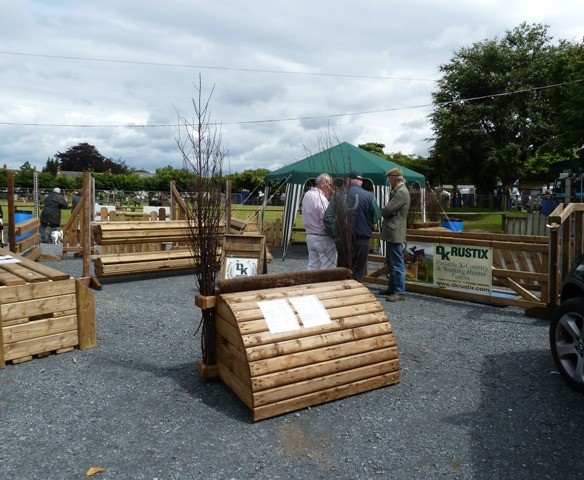 Stand @ National Balmoral 2012.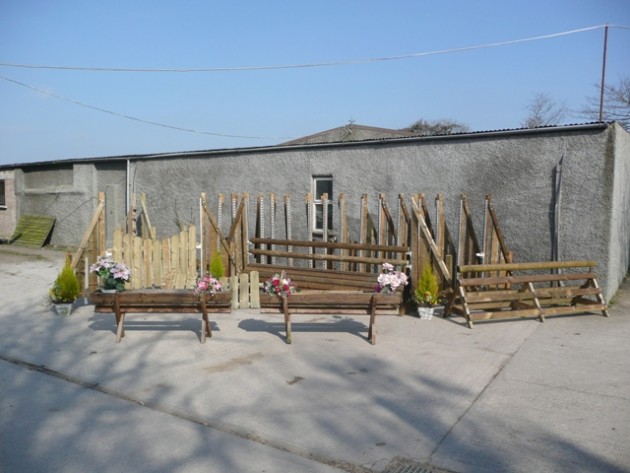 Selection of WH fences for Co Antrim show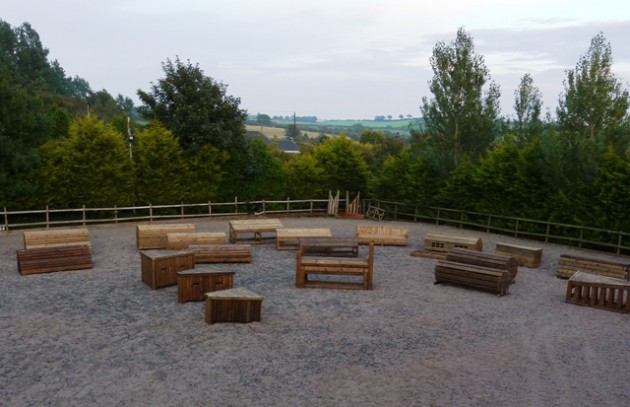 Catalogue of some of our fences
PLEASE DOUBLE CLICK ON PHOTOS TO SEE FULL SIZE IMAGE & TITLE
Presentation to Eventing Ireland (NR):- Stuart Stirling;Technical Delegate, Len Caskey; Northern Region Chairman and Dora Beacom; Events Organiser by David Kirkpatrick of DK RustiX at Tyrella.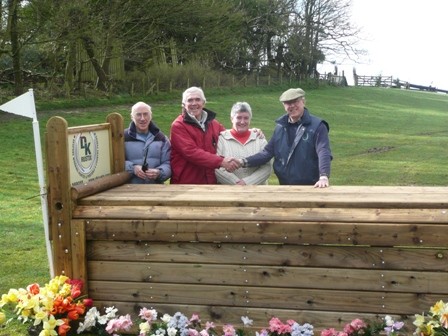 Sizes and pricing structure overview:
Portable X Country Fences can be made to any size - the smallest we've made is 45 cms. All fences are priced at a jumping height of 85 cm & 240 cm long, but as with heights prices too can be adjusted. We are pleased to make fences to your specific requirements.
All prices are ex yard and there is no VAT on these prices.