Including Term & Conditions
see the end of this page.
David Kirkpatrick says,
"We are a family run business which was inspired by my experiences as an amateur event rider. One day during a local one-day event at the beautiful cross country course in Tyrella, with the back drop of the mountains of mourns sweeping down to the sea and the wind howling off the sea, my trusty stead "Archie" said "not likely Dad" as I asked him to jump the pallisade fence with the sunlight flickering through the trees behind it. You can imagine my disappointment having finished in the prizes for the previous three outings. The pallisade itself on top of the hill was challenging enough without the sun light so I made a similar fence to school over at home - and that was the start of DKRustix. A number of people then asked me for fences and it has just exploded from there."
PLEASE CLICK ON PHOTOS TO SEE FULL SIZE IMAGE
"My wife works in the office taking orders and looking after the books, website, brochures, etc.,
while I "take orders" and design and build the fences. Our fences are all bespoke and I will make anything you want from a photograph or drawing, at whatever height you want and I'm equally happy to make 50 cm fences or 1 metre - you specify what you want. One of the things that we are conscious of is good value for money and we have developed what we feel is an affordable range of quality timber products".
Some of David's equestrian experiences shown below.
PLEASE CLICK ON PHOTOS TO SEE FULL SIZE IMAGE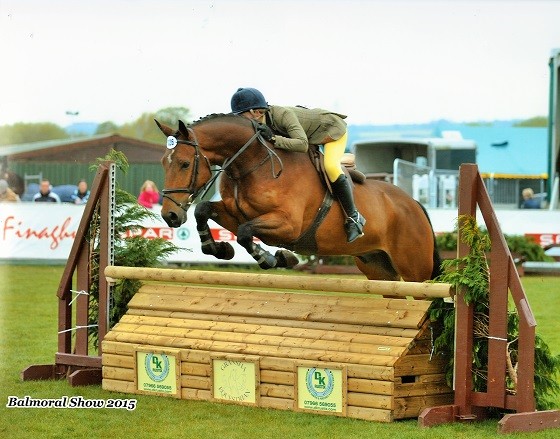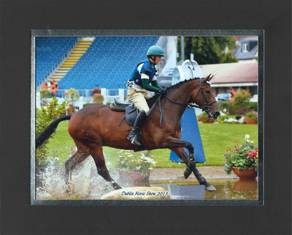 Small Print and Contract Details
It is strongly recommended that all portable cross country fences are securely staked whilst in use. This is particularly important for arrow heads and other skinny fences.
All orders are accepted on receipt of 50% deposit and delivery is normally within a couple of weeks. Remaining balance of monies due upon collection.
All prices are ex yard and there is no VAT on these prices.
All prices are usually based on jumping height of 85cm and 240 cm length except where otherwise stated.